This was the final year for an Exhibit A Press booth at the San Diego Comic-Con. John Berry and Debbie Hogan-Berry shared the booth, with lots of volunteers helping out. Batton's brother Bill and sister Irene were on hand most days to greet visitors to the booth. The main item on sale was Batton Lash: The First Gentleman of Comics, a 36-page full-color tribute to Batton that covers his history and career. Jackie would like to thank everyone who came by to offer their condolences and hugs.
A special panel paying tribute to Batton was held on Sunday morning. Moderated by Rob Salkowitz, the panel included Jackie, Anina Bennett, Dan Bois, Jim Pascoe, Jon Cooke, and Bill Morrison. Each person related how they first met Batton and how had affected their lives. Audio of the panel can be found here.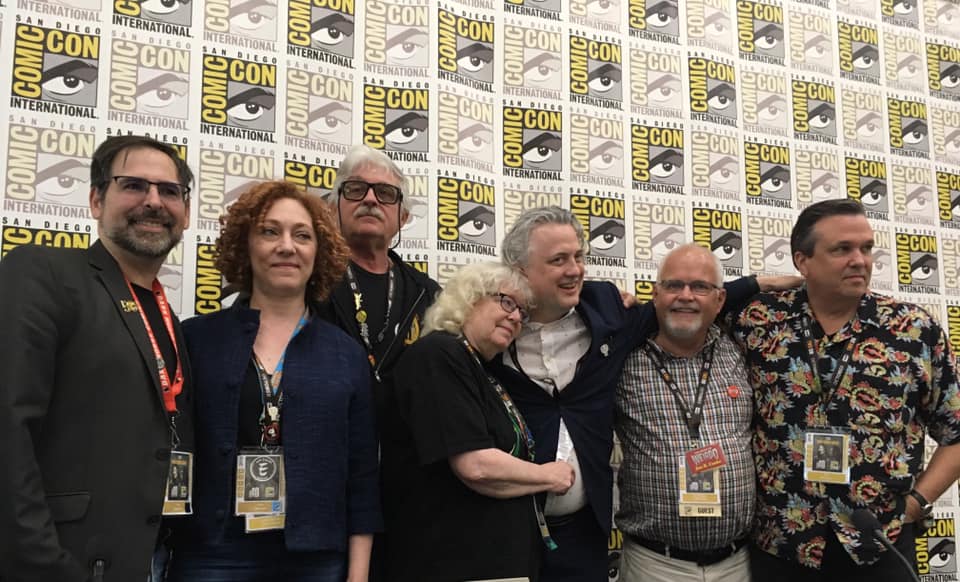 Jackie appeared on a number of other panels as well, commemorating the 50th Comic-Con. She is one of six people known to have been at every San Diego Con.