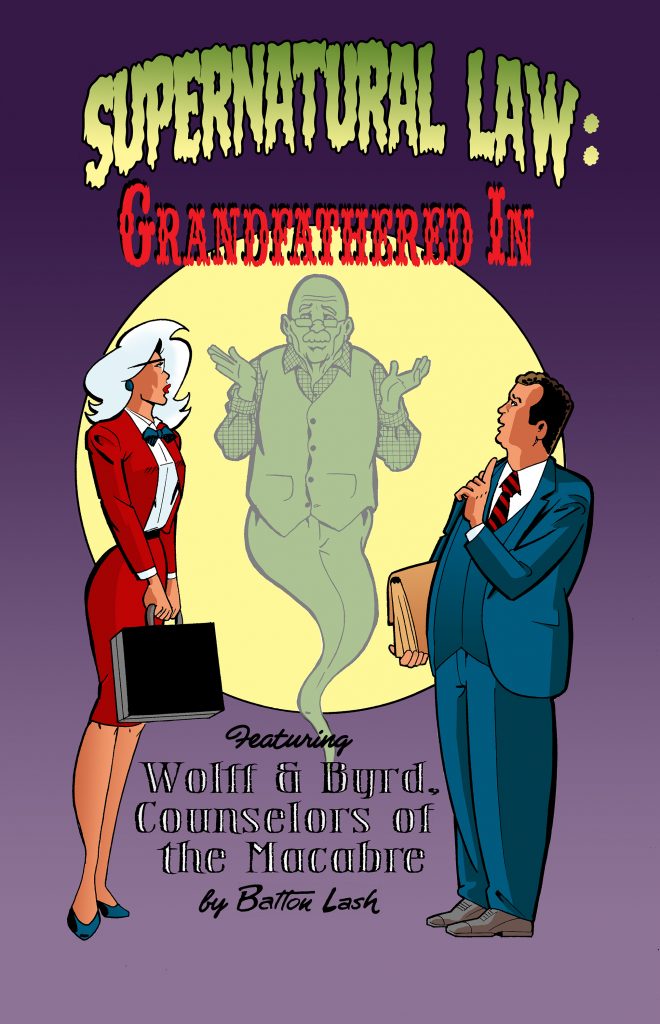 Batton Lash and Exhibit A Press conducted a successful Kickstarter campaign to publish Supernatural Law: Grandfathered In, a 112-page full-color graphic novel. This is the first completely new Supernatural Law graphic novel since the publication of A Werewolf in New York 5 years ago. In this book, Wolff & Byrd take on a case in which a ghost is literally "grandfathered in" to a home inheritance. Grandpa has died but his ghost won't leave the house—much to the chagrin of his son and daughter-in-law! Meanwhile at the law offices, the landlord wants Wolff & Byrd to leave because their clients are disturbing the other tenants. If that weren't enough, the lawyers' personal lives are filled with drama as well. Here's a sample page: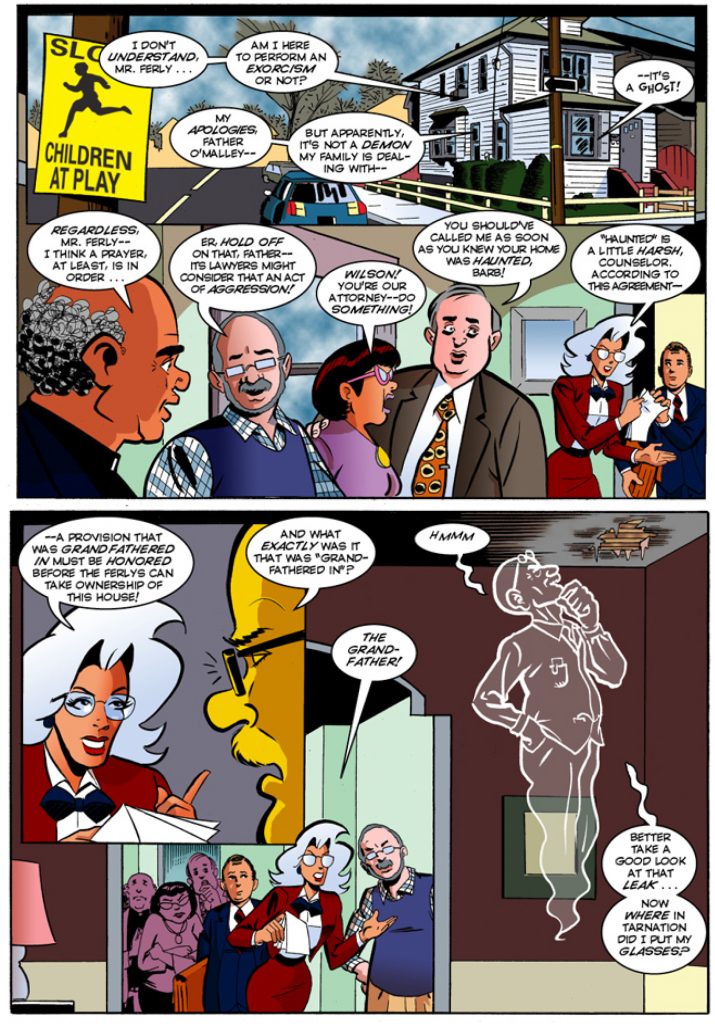 The Kickstarter funds will help produce and print the book and have it out in time for Comic-Con in San Diego. Batton has conducted four previous successful Kickstarter campaigns for trade paperbacks, and he appreciates all the support that backers have provided.
Among the premiums and add-ons available to backers are other volumes in the Supernatural Law series; a brand-new purple T-shirt from Graphitti Designs, a 16-month calendar; a sketchbook with never-before-seen drawings of the lawyers, their intrepid secretary Mavis, and their monster clients; a notepad featuring Mavis; customized original drawings by Batton; and a CD set with Wolff & Byrd cover art.
Batton thanks all Supernatural Law fans for spreading the word of this campaign and helping to make the book a reality!
Kickstarter link: https://www.kickstarter.com/projects/1379875462/supernatural-law-grandfathered-in
Special thanks go to Dan Bois for filming the video footage and to Beth Accomando for putting the video together. You two rock!